More than 70 students participated in the event which had 22 different types of models for the project.
Vivek Madhu
Students from government schools of major south Indian cities like Chennai, Madhurai, Coimbatore, Hyderabad and Bangalore present their science projects in 'Young Kalam Science Festival 2019 organized by Hindustan Computers Limited on Monday.
The festival is organized by Hindustan Computers Limited (HCL) at Indian Institute of Science (IISc) to encourage children for developing their interest in Science.
'Water' was the main theme of the fest and there were many projects of rainwater harvesting. PUM School of Krishnagiri presented the rainwater harvesting on tarred roads and concrete roads. The project clearly showed the amount of groundwater saved by tarred roads.
'" Our students have put in a lot of effort to complete the projects. I am proud of being their science teacher. This is a wonderful opportunity to show the talents the students have inside them. I want them to be as proud as I am now", said Mr.Ranganath, science teacher of PUM school.
HCL Foundation develops solutions to education needs of children. To enhance the quality of education, they have created a program named HCL Gurukul which provides support to the educational needs of children of all ages.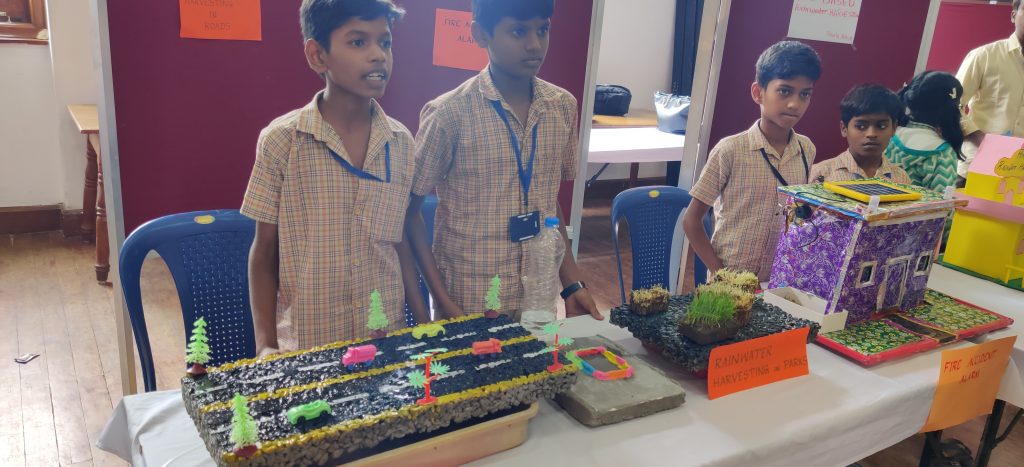 Kodambakkam Police Girls and Boys club, last year festival's winners did notparticipate in the event. The events are conducted in inter-state level as well as in local and regional levels.
HCL Operating Director Laxman Prasad Joshi said that the HCL has always been proud to sponsor events like this. "These children get limited opportunities and faces difficult circumstances at home. Through this event, HCL foundation promotes the talent in science among the students who wants to be recognized," he added.