Open disposal of soiled sanitary napkins and diapers is a cause for concern as manufacturers fail to provide disposable pouches.
Apoorva GS
Manufacturers of sanitary napkins and diapers are not providing necessary disposal pouches with their products. They cite stiff competition with cheaper Chinese alternatives as the reason.
Koshi Singh, CEO of Ribcon Industries Pvt. Ltd, which manufactures diapers and sanitary napkins, said, "Providing a disposable pouch for sanitary products is highly dependent on the profit. We have to compete with low-priced and poor quality diapers and sanitary napkins that are imported from countries like Thailand, China, and Indonesia. If we start providing disposable pouches for these products, we will have to increase their market prices. This will affect our sales."Manufacturers also complained of a lack of initiative by the government to restrict the control of low-quality imports.
Ministry of Environment, Forests and Climate Change, comprehensively revised the Solid Waste Management rules in April 2016 in supersession of the Municipal Solid Waste (Management and Handling) Rules, 2000, after 16 years. These rules mandate that all the manufacturers, brand owners or marketing companies should undertake public awareness to use recyclable materials in their products and provide a pouch to dispose the sanitary waste.
P. Vishwanath, Chief Engineer, Solid Waste Management, Bruhath Bengaluru Mahanagara Palike (BBMP) said, "It is the responsibility of the manufacturers to provide a disposable pouch irrespective of the price politics among them. Since they are not doing it, we are planning to take an initiative to collect the sanitary waste separately from the city."
"Unaware citizens mix sanitary waste with dry waste. This sanitary waste is dumped with plastic covers and it then goes to the landfills," he added.
Deepika Patil, mother of a three-year-old said, "I use at least four baby diapers for my baby every day. I have no other choice but to pack the soiled diaper in a plastic cover to avoid the odour."
Biodegradable disposable pouches which are mostly made of corn-based-materials, organic materials and non-toxic polycaprolactone are to be provided by manufacturing companies with a sanitary waste sign on them. This makes segregation easy for waste collectors.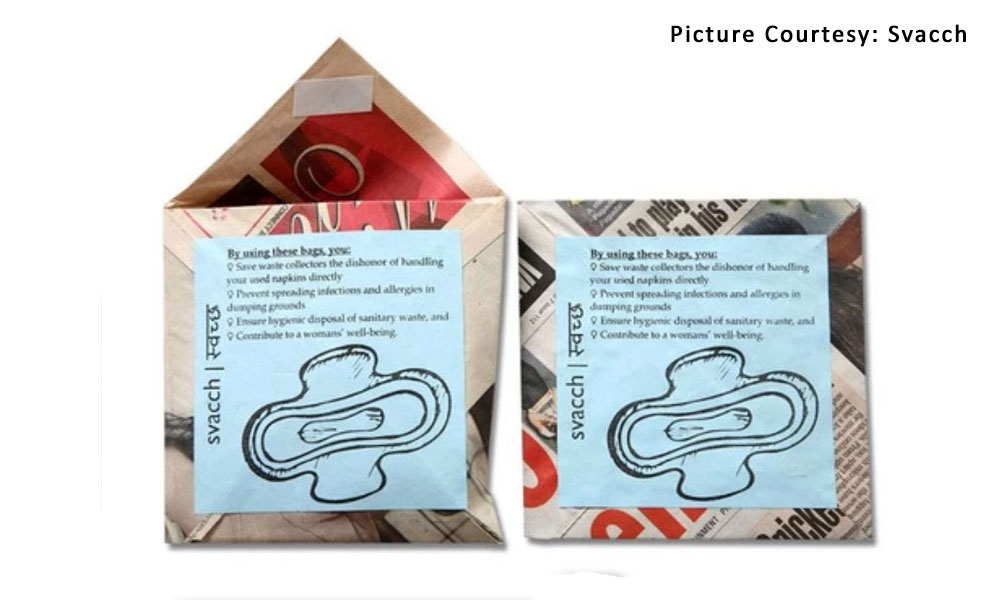 The law holds even marketing companies responsible, but they feel that they cannot open packaged products. Amarish Kumar, CEO of Viradishwar company which markets sanitary and diaper products, says, "We just follow the instructions given by manufacturing companies. These are the packaged goods which cannot be opened and re-packed. Proper hygiene care is taken while packing these products which are tough for marketing companies to follow."
A study by a UK based non-governmental organization, Friends of the Earth, found that "a pack of menstrual pads is equivalent to four plastic bags". Uma Shankar Arun, an environmentalist, states that un-segregated sanitary waste causes endless harm to the environment. He said, "These sanitary napkins and diapers itself are non-bio-degradable. People either cover it with plastic covers or leave it open. When this waste is dumped into the landfills toxic substances are released, which are harmful for the environment."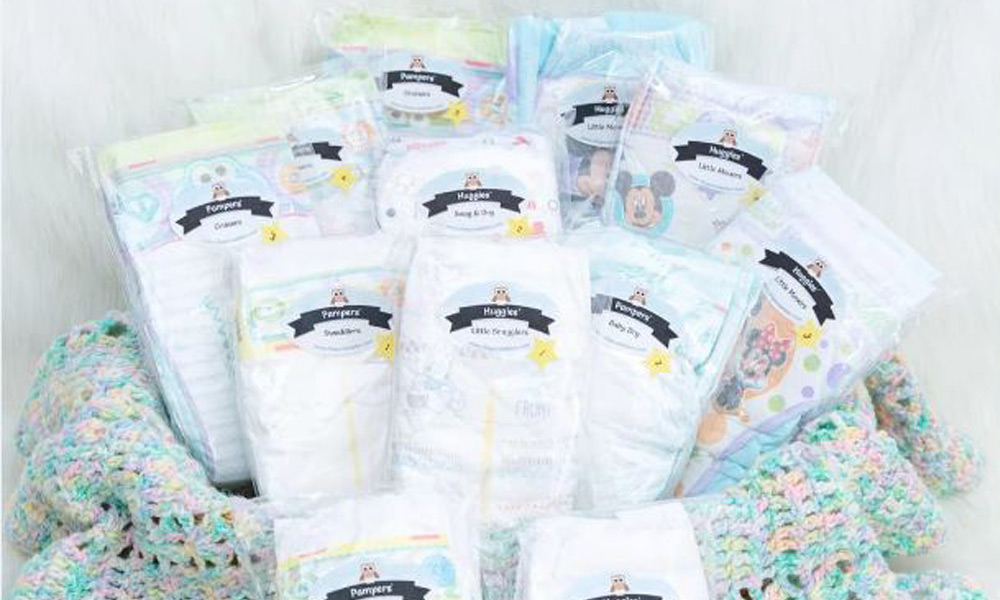 Recently a few e-marketing companies like Karnival have started selling disposable pouches made out of recycled newspaper for Rs 2 each.