BBMP Apps face citizen's umbrage due to non-working technology along with non-working officials.
By Surbhi Shah
The review sections of applications launched by Bruhat Bengaluru Mahanagar Palike (BBMP) are flowing with complaints of either non-working of the apps or not working of the official concerned for the grievance.
The applications like BBMP Sahaaya released in November 2015, BBMP Fix My Street and BBMP Green released in 2017, have received complaints for failure of login or registration of grievance.
"There are many broken footpaths in Kormangala and I have tripped because of one too. I tried to install the BBMP app but there was a problem in opening the app in the first place," said Riya, a resident of Kormangala.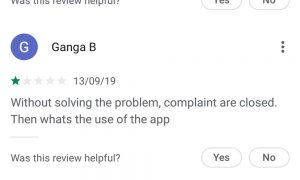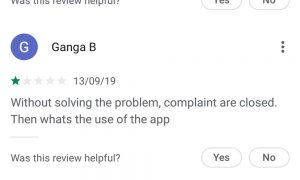 "After the app finally opened, and I filed the complaint for the broken footpath, there is still no response from the BBMP and nothing is repaired," she added.
The BBMP Information Technology (IT) department tracks all the complaints and requests filed on the applications. Mahesh Kumar K., Second Division Assistant, IT Department, BBMP, said, "We get the complaints filed on the apps and then they are segregated and sent to the concerned departments for the redressal."
Mr. Mahesh added that one of the primary reasons for non-attendance of complaints is the on-going instability in the BBMP administration along with the lack of funds.
Vidhi Ajmera, a student, said, "There are no proper roads to walk in K.R. Market as the roads are filled with garbage dumps. I tried to file the complaint but was not able to do as the app was not working and I didn't have time to go and file a complaint in the police station."
The websites like 'I Change My City'also have pending complaints that needs to be addressed. One out of ten complaints are acknowledged by the BBMP, but the action taken to solve them is much slower.
Mridul Raja, a software developer said, "There are many reasons for an app to not work. One of the reasons is the error in coding. However, the technical errors can be rectified but we cannot do anything about the officials not working."
"The government apps are based on contracts. The developers have to offer a financial bid and the BBMP does not spend any additional amount on maintenance of the apps. The revenue model is based on advertisements," he added. The technical glitch that the apps face is also the reason for the citizens to turn their backs from seeking solutions through this medium.