In the last year Bangalore Traffic police caught 30 lakh two-wheeler riders for not wearing helmets. They collected nearly Rs. Rs. 30 crore in fines.
Labani Mahanandy
Bangalore's Traffic Department collected more than Rs. 30 crore in fines from people riding without helmets  last year. This year, till June, they have collected over Rs. 17 crore
Data from Traffic Management Centre shows that 36 percent of all traffic violation cases were riding without helmets. This number had risen up to 40 percent by June 2019.
Section 129 of Indian Motor Vehicles Act 1988 makes wearing helmets for two-wheeler riders compulsory all over India, and the fine amount was Rs.100. Yet, yet the use of helmets in Bangalore was still low. The Motor Vehicle Act Amendment Act 2019 which came into effect on September 1, 2019 changed the fine amount to Rs.1000-1500.
After the new amendment coming into effect, a man got fined Rs. 17,000 on Kanakapura Road of Bengaluru for not wearing helmet as well as drunk and driving..  The National Institute of Mental Health and Neuro Sciences (NIMHANS) published a paper  in 2017, in collaboration with WHO which said that, "Use of helmet by two-wheeler riders and pillions reduces deaths and injuries by nearly 40percent and 70percent respectively; it's usage is still low in India."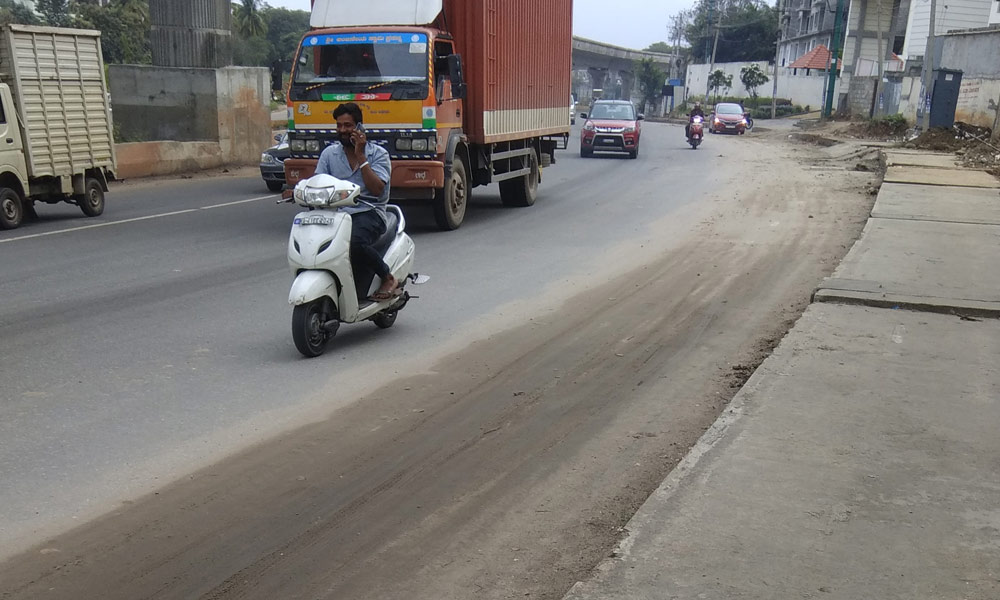 NIMHANS witnesses a large number of injury cases due to riders not wearing helmets each year. Rajanna, an official of the Medical Record Department of NIMHANSsaid, "Every year a huge number of cases come of road accident and maximum of them are of bike riding without helmet."
Many bikers in the city prefer not to wear the helmet. One of them, Mr. Adrish  Mukherjee said, "I came to the city a few days back and didn't get the time to buy one yet and thankfully I didn't get caught till now, but I'll be buying one soon."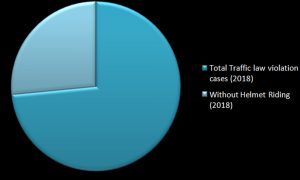 Labani Mahanandy | The Softcopy
Traffic and Safety Trainer, Mr. M. N. Srihari suggested, "Aautomobile companies should provide helmet with the bike so that people don't go buying cheap helmet or not buying anything at all."
An employee of the Traffic Management Centre, Manjunath says, "We are expecting the number of cases will go down because the fine for not wearing a helmet has now changed to Rs.1000."