HSR Layout residents complain of unchecked commercial activities in residential areas.
Nikita Arora
Residents of HSR Layout complain of disturbances, noise and parking problems which they say are due to the burgeoning commercial spaces in the area.
Though BBMP claims to have shut down 80 per cent of the commercial establishments, residents complain of the chaos that commercialization brings. Akshay Kumar, 34, who has been living with his family in Sector 3, HSR Layout for the last ten years, complains of how a year ago a start up company rented a place in front of his house. He said, "The employees park their vehicles in front of my gate. I've complained multiple times to the police as well about this. But no action has been taken."
The Revised Master Plan 2015 by the Bangalore Development Authority (BDA) states that in main residential areas like HSR, permissible land use for commercial establishments "is allowable to 20 per cent of the total built up area or 50 square meters whichever is higher."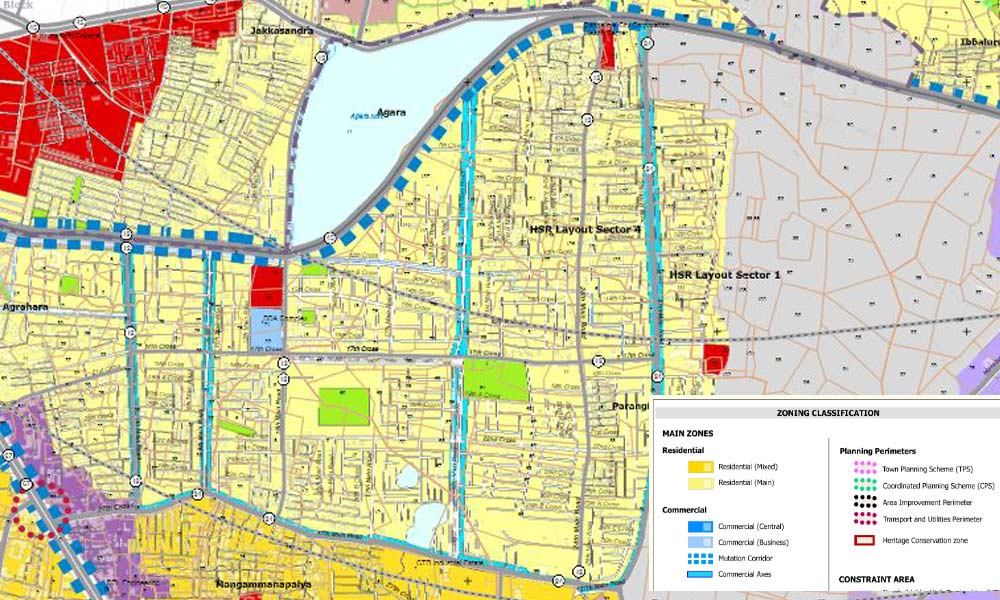 Narayan, the Associate Director of Town Planning, Bruhat Bengaluru MahanagraPalike (BBMP) said that every time a commercial establishment is set in a residential area, the owner requires to take an Occupancy Certificate (OC) as well as a Commencement Certificate (CC) from the BBMP.
Narayan says, 'The problem of commercialization arises because a few owners breach the law. They don't build as per the guidelines we've provided. For instance, if we've permitted the owner to use 10 per cent of the land for building a paying guest accommodation, he instead builds upon an extra 10 percent of the land. And, because every day there is some or the other commercial establishment coming up, it is highly difficult for us to keep a check on all the commercial activities."
The eating joints in HSR Layout have been increasing rapidly. Most of these are a part of the area which falls under a mix of residential as well as commercial area while others are a part of residential area. Mranal Gaur, who stays in 23rd Cross said, "I have really less issues with commercialisation per se.  The eating joints are close to my house as well as my workplace.  It is a little chaotic at times but it has its perks too."
However, Alan Kingsly, who stays in the same area says, "It is too noisy around. My day ends and begins with the honking of horns. Youngsters gather around at the eatery outside and talk until midnight or 1 AM. It's really disturbing at times."
Seeing huge glass buildings day in and day out is not a pleasant sight for the residents. Akhil Sikri who runs a startup in HSR said, "Bangalore has evolved. It is a city of startups and this is obviously a very natural problem. Initially, all the startups used to be in Koramangala but now HSR has become the hub of startups. This problem has its own advantages as well as disadvantages."
Previously, BBMP had shut down a few commercial establishments. But, every day new commercial spaces are coming up. Advocate Akriti Singh says, "There is a law but the implementation is hardly seen. It is extremely important for the BBMP authorities to keep a check since the very beginning. The rules to give a license in residential areas must be stricter or else there will be no stop to this commercialisation."