Bangalore has only 600 toilets for about 84 lakh people. No public toilets are built under the Swachh Bharat Mission in the past four years.
Surbhi Shah
Four years since the launch of Swachh Bharat Abhiyan, no funds have been allotted to the construction of public toilets in the city. The Bruhat Bengaluru Mahanagar Palike (BBMP) has started processing the tenders this year, to achieve the goal set to make India Open Defecation Free by 2019 on the occasion of the 150th birth anniversary of Mahatma Gandhi.
"After the launch of Swachh Bharat Abhiyan, no public toilets have been constructed with regard to the mission, and no funds have been allocated for the same," said Ms. Manjula Rao, SWM Expert, BBMP.  There are over 613 toilets in the city of over 84.3 lakh population (as per 2011 census), out of which 479 are listed with BBMP and 32 are community toilets. As per the Swachh Bharat Mission (SBM) guidelines, the Urban Local Bodies should ensure that there is at least one public toilet at every public place and that the facilities should be functional and designed well.
As per the SBM advisory for Public and community toilets presented by The Ministry of Housing and Urban Affairs, there should be one water closet per 250 men and one per 100 women. The ideal number of toilets that Bangalore should have is 50 times more than the current number.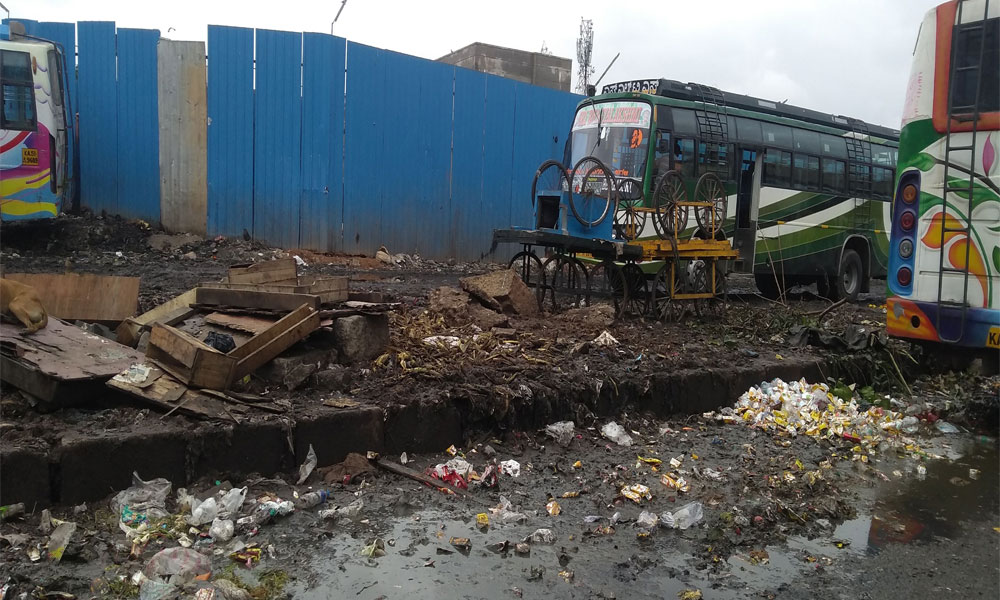 Swachh Bharat Abhiyan comes under Solid Waste Management (SWM) department of the BBMP. In the budget speech for 2018-19, presented by M. Mahadeva, Chairman of Taxation and Finance Committee, 11 per cent of the total expenditure (Rs. 1066.88 Cr) was allocated to garbage disposal and SWM. Manjula Rao, SWM Expert, BBMP, who heads the table for Swachh Bharat Mission said, "No amount has been spent on creating public toilets under the mission. The mission is based on 'sanitation of all' and some amount is being spent on maintaining the already laid out toilets."
The Swachh Bharat Mission guidelines specify that there should be sufficient numbers of public toilets and urinals in the city. The budget allocation should be for both maintaining and construction of public toilets.
The progress report of the mission has to be presented by Oct 15th to complete the target for 150th birth anniversary of Mahatma Gandhi. The BBMP has started the process of tenders for creation of public toilets.
The system of public toilets run on different models across the city, most popular of which is the PPP model (Private- Public Partnership).  Over 230 toilets across the city have feedback facilities where you can give in your feedback about the management and sanitation, as it is seen that despite the presence of public toilets, people urinate in the open places. Aiyaz Pasha, one of the union leaders of the K.R. Market street vendor's association said, "There are four toilets in the area of K.R. Market, but none of them are properly maintained. As it is a common thing, we haven't filed any complaint for the same."
Mr. Sandeep, an environmentalist who works for committees under Sustainable Development Goals said that, construction of toilets is one of the basic aspects of civic administration and it should be given a priority. He added, "People also need to demand more to the government for everyday facilities like toilets. If they do not put out their needs, the government will take things slow."
"The problem of open defecation is a behavioral problem in India. Even if there are toilets, people urinate in the open places right next to it. There is also a taboo to use public toilets. How many women do you see using public toilets?" said Manjula Rao, "We are now working on building more and proper public toilets in the city."