Despite the Fire Department notice to hospitals to maintain fire norms, city hospitals failed to get clearance certificate.
By Lanka Samanth
Bangalore, April 8, 2019
The Fire and Emergency Services in Bangalore has issued notices to around 200 hospitals in the city, asking the hospitals to maintain all fire norms. "If any hospital fails to maintain the fire norms, action will be taken after the inspection," said K. Shiva Kumar, deputy director of enforcement and compliance division at Fire and Emergency Services.
With the effect of the fire department's notice, 60 hospitals have claimed clearance certificate (CC) from the Fire Department. According to Shiva Kumar, 140 to 160 more hospitals should get clearance from the department.
After the notice from the Fire Department with 60 days limit to fix all the fire norms in hospitals, a few more days' extension was granted to the hospitals on their request. Although the later extension date was exhausted, a few hospitals still did not approach the Fire Department, and a few others failed to get the clearance as they did not meet fire norms. The fire department with concern for hospitals gave a third extension for a few hospitals only.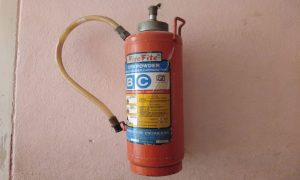 When asked about the action against hospitals that failed to maintain fire norms, Shiva Kumar said to The Softcopy newspaper, "We will not tolerate any wrongdoers. Everything will be sorted out in two weeks. Even small hospitals in low-rise buildings are approaching us in fear of our notice."
Bangalore has witnessed tragic fire accidents in the Carlton Towers in 2010 and another in oil and paints godown in Madanayakahalli in February 2019.
"Here, we don't have enforcement authority to issue notices for high-rise category buildings; we handle low-rise category buildings. Notices have been issued to low-rise hospitals, and we are waiting for their approach," said an official at Fire Control Room and High Ground Fire Station. "It is a serious issue; hospitals that don't follow fire norms are at risk."
According to the same official, any building that does not follow fire norms are at serious risk. Hospitals are crowded all the time, and there will be no chance to escape if there is any fire.
It is mandatory for all hospitals to obtain a No Objection Certificate (NOC) from the concerned Fire Department before the building can be occupied and the NOC must be renewed every year, warns the National Accreditation Board for Hospitals and Healthcare Providers (NABH) and Fire Safety Norms.
Speaking to The Softcopy, Sravani, a hospital pharmacist said, "I don't know the exact rules about fire norms but I have basic knowledge. Many hospitals where I intern do not follow proper fire safety norms."
"India's health standards can be improved only when patients, hospitals, and the government coordinate together," she added.
The Fire and Emergency Services will start its inspection in two weeks, and that is the time hospitals have to get their NOC and CC. However, the hospitals' names were not revealed by the department. Are hospitals going to fix all the fire norms in two weeks?