The Reserve Bank of India has introduced a new category of Non-Banking Financial Companies (NBFCs)
By Ajay Ramanathan
Bengaluru, March 14, 2019: The Reserve Bank of India (RBI) has created a new category of NBFC (Non-Banking Finance Company) called Non-Banking Finance Company – Investment and Credit Company (NBFC-ICC). In a notification dated Feb. 22, the RBI announced its decision to merge three previously existing categories of NBFCs, namely: Asset Finance Company (AFC), Loan Company (LC), and Investment Companies (IC) to form the new category.
To put it simply, a Non-Banking Financial Company (NBFC) is an institution that does not have a banking license or is not regulated by a National or International Banking authority. In the Indian context, a Non-Banking Financial Company engages in the business of issuing loans and advances. An NBFC is not a bank but performs like a bank. However, it's been covered by the RBI. An NBFC cannot accept deposits from the public.
[media-credit id=31 align="aligncenter" width="500″]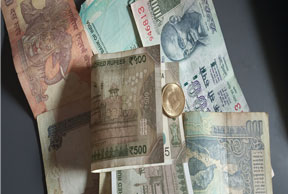 [/media-credit]
The RBI confirmed that the decision was intended to smoothen operations for NBFCs. In its notification, the RBI explained that the creation of the new category would classify NBFCs on the basis of the role they play, rather than what kind of NBFC they are. Hence, this would bring more uniformity as to how NBFCs are classified. Investors would also find it easier when dealing with these companies.
The RBI's decision was hailed. "Having common norms for these three types of NBFCs is a good idea," said Bijoy Idicheriah, a financial journalist. In an article by the financial consultancy firm Vinod Kothari Consultants, it is noted that the new category gives NBFCs more freedom without being deterred by excessive regulations.
Using the example of asset financing companies, the article notes, 'Asset finance companies will, in particular, enjoy this new flexibility'. Also, it noted that there was a lot of ambiguity earlier as to what kind of assets an AFC was financing. An Asset Financing Company indulges in the financing of physical assets like automobiles, tractors etc.
The author believes that a reduction in the number of categories would reduce expenses for an NBFC while simultaneously cutting costs for the RBI. Hence, RBI's decision promises to be a win-win situation for both parties.
Earlier, NBFCs were divided into three main categories: Investment Activities, Lending activities and others. The previously mentioned piece lists that there are 10,190 NBFCs operating in the country today.
The new category (NBFC-ICC) includes, any company indulging in the business of financing assets as well as providing loans as long as it does not fall under any other category of NBFC.
Idicheriah believes that the RBI has adopted a welcome move, "The re-categorisation of NBFCs helps especially after IL&FS (Infrastructure, Leasing and Finance Corporation)." Even a company like Dewan Housing has various companies in education, other housing etc…" IL&FS is one of the largest NBFCs in the country. It facilitates the construction of various public goods like highways. Recently, the IL&FS went through a crisis for not being able to repay its loans. It became a liability for the government
Reflecting on the RBI's decision, Idicheriah remarked, "Many were surprised that a stronger decision was not taken by the RBI. This shows the direction in which the Central bank is headed."