Twitter, WhatsApp and Facebook are the new vehicles of elections methods.
With the Election Commission of India (EC) setting the limit for election expenditure of political parties at 70 lacs and the Karnataka High Court (HC) decisive ban on the outdoor advertisement, major political parties in Bengaluru has taken an alternative route for election promotion.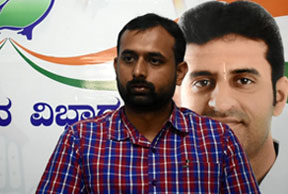 Anwar Manipaddy, co-spokesperson of Bharatiya Janata Party (BJP) in Karnataka, says, "What Modi has done for the country speaks for itself. We have never fully depended on traditional advertising methods like hoardings, flags, and leaflets. If there is any special rally with the party head, then we use it – but not all the time.
The sort of discipline and development we see in this government were not there for a long time. All this acts as a reminder to the voters. Apart from communication on social media, out party karyakartas (workers) divide the number of houses in a certain area and individually visit the houses for three to four times to talk to the residents."
Outdoor advertisements like hoardings and banners are not permitted after the HC allowed the Bruhat Bengaluru Mahanagar Palike (BBMP) ruling on the one year ban. EC put a cap on party expenditure by limiting it to 70 lacs for Parliamentary Elections and 28 lacs for Assembly Elections.
Surya, Legal General Secretary, Karnataka Pradesh Congress Committee (KPCC), says, "We are focusing mainly on Facebook, Twitter and WhatApp to reach individual voters. Using social media as our primary communication method also helps us abide by the budget. We also produce some leaflets and manifestos to be distributed among the party workers and voters. In all the areas our party workers are directly in touch with booth level voters. If there is any issue from any commenter, we devise remedy in accordance with the Information Technology (IT) Act."