[media-credit id=49 align="alignnone" width="300″]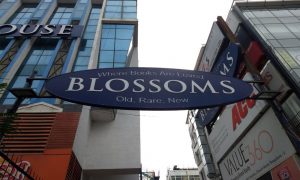 [/media-credit]
[media-credit id=49 align="alignnone" width="300″]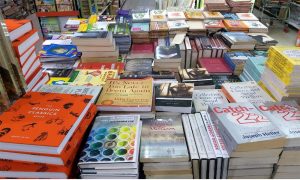 [/media-credit]
Penguin Publishing Company has partnered with Blossoms Bookstore to organize a month-long book festival in Bangalore.
The Penguin Classics Festival is being held at Blossoms Bookstore on Church Street. The month-long festival, which began on November 1, is an attempt by Penguin Publishing Company to ensure that readers get access to old and classic titles.
This is the first time that such an event is organized in India by Penguin Publishing Company. The Penguin Classics festival will be held at Chennai, Bangalore, Delhi, and Mumbai. Penguin Publishing Company has selected Blossoms Bookstore as their event partner for Bangalore.
The books that are being displayed at the festival are not easily available in the market. These books have been imported from U.K. 2500 different titles that were published over 150 to 200 years have been reprinted and made available for sale at the festival.
The MetaPhysics by Aristotle, My Inventions: The Autobiography by Nikola Tesla, War and Peace by Leo Tolstoy are a few of the classic titles that are available at Blossoms during this festival.
"The Penguin Classics Festival has been a great success. We are seeing lots of book lovers turning in huge numbers at the store. All the major titles have been sold out," said Mukund, store manager at Blossoms.
The price of the books sold during this festival ranges from Rs 40 to Rs 999. Blossoms is also offering discounts on selected titles.
"More than 250 book lovers are visiting the bookstore on weekends. We might extend the book festival to next month if the response from the customers remains the same," said Mukund.
[media-credit id=49 align="alignnone" width="300″]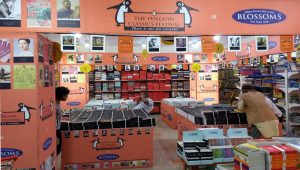 [/media-credit]