Deliveries are being performed in the Lingusugur taluk without a gynecologist
Bangalore, Nov. 17, 2018: The government hospital in the Lingsugur taluk has no gynecologist and unqualified doctors are being trained to perform maternity and gynecology related procedures. The absence of the specialist has made things difficult for the people around.
Mamta Devi, a 5 months pregnant lady who had been coming for her check up to the hospital said that her examination was always done by the staff nurse. Shakuntala, one of the nurses working in the hospital said that due to non availability of the gynaecologist they have to work longer hours but the pay remains the same. They have to look after patients who do not come under their department.
Dr. Rudragouda, the taluk health officer, said, "The hospital has a vacancy of gynecologist and a radiologist. For performing deliveries, general physicians are trained. On a daily basis, 12-15 deliveries are performed without a gynaecologist and in a month 120-180 deliveries are performed. The staff nurses and other medical officers are given training for normal and high risk surgeries."
[media-credit id=43 align="alignnone" width="288″]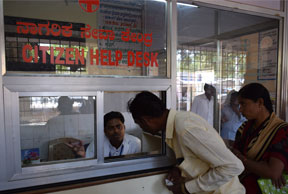 [/media-credit]
Abu Bakar, health facilitator of the government hospital, said, "The post of gynecologist has been lying vacant for almost 5 months now and due to this the burden on other staff increases and the patients have to wait for longer hours."
According to a study done by the District Level Household Survey reported in Firstpost, as many as 62% of the government hospitals do not have a gynecologist.
Dr. Sheetal Tyagi, a gynecologist, said, "Most of the government hospitals do not have speciality for such posts and lack adequate staff. By training the general physicians and staff nurses they are only putting the lives of the both the mother and the fetus in danger. Gynecologists are specially trained to deal with maternity related issues and such procedures are difficult to perform. Such kind of responsibility should not be given to staff nurses or general doctors as they lack the proper qualification and training."