Bangalore February 7, 2018: A week after the Karnataka government issued a fresh notification to cab-aggregators to implement a new system of prices with immediate effect, nothing has changed.
Both the aggregators and the transport department are not sure of how to go about implementing the changes.
The new notification altered cab fares based on the price of the car, rather than the type of car. It also sought to regulate the extent to which cab fares can be hiked during surge pricing. Non-luxury cabs will be allowed a surge pricing hike up to twice as much as the base fare during peak hours. Earlier surge pricing fare hike was allowed up to five times the base fare.
Government and cab-aggregators such as Ola and Uber have been at loggerheads over regulatory and other issues. Since 2016, cab companies have been at odds with the government over surge pricing. After a High Court mandate, the companies had to introduce a cap on surge pricing.
B Dayananda, Commissioner, Transport and Road Safety Department of Karnataka said they will ensure the cab companies "tweak their app, system and servers" to incorporate the new rates. Dayananda added, "They (cab companies) require time to modulate their technology. As and when it's done, they will implement the new system."
"I feel the prices might go up a bit for cabs but I guess customers will get a bit of relief during surge pricing hours," said Vardaan Magon, a student who commutes using Ola and Uber daily.
Rahul, an uber driver said, "Of course we'll see an increase in earnings with the new rate system."
Ola autos, and bike taxis offered by companies like Rapido, don't come under the new price system. Share taxis don't come under the new notification either.
Dayananda said, "We have asked the Ministry of Road Transport and Highways for clarification regarding share taxis as there are some legal ambiguities regarding their inclusion into the new system."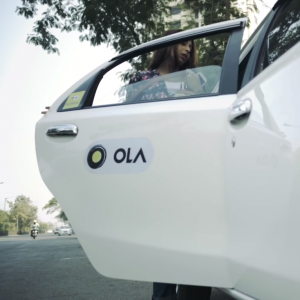 Recently, the Competition Commission of India (CCI) has started to bring cab aggregators under its
purview over surge pricing. Officials from the CCI added that Ola and Uber might be abusing their dominant position in the Indian ride-riding market.
Surge pricing is initiated by the companies based on the demand-supply gap in the availability of cabs. But, the cab companies don't share this information with the government, making monitoring difficult. Dayananda suggested taking customer feedback to track the implementation. But, it is yet to be seen if information from such a system would provide adequate and reliable information. Also, Dayananda did not say how riders would report prices and vehicle information and to whom.